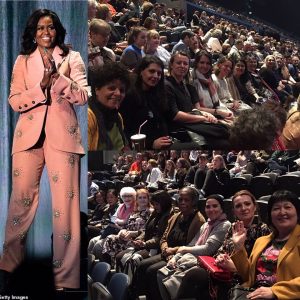 The World's Women in Denmark received a fantastic opportunity to hear Michelle Obama speak at Royal Arena. Each of us had our own expectations and predictions, but we could all agree on one thing:
Michelle Obama is one of the most iconic and exciting women of our time. She is a role model for so many people around the world, and with her energy and courage, she helps make a huge difference for girls and women alike.
Following the event, our opinions differed. Of course, this is completely natural in an organisation that consists of women from around the world, with different perceptions and different life experiences. Some felt her key messaging about it not being necessary to have a plan and money in order to come far in life and that we should be supportive of our children and of each other, was important and enough in itself. Others would have liked to hear more key messaging about politics and the fight for gender equality.
The most important part that we all brought with us following the event, was the fact that we had an opportunity to experience a woman of such calibre, exchange her views with us, hereby allowing for mutual enrichment.